You can subscribe to campaigns if you go to 'Campaigns' in the menu on the left. There you see our list of campaigns. If you click on a campaign name a new window will pop-up. Here you will find all the campaign terms and conditions.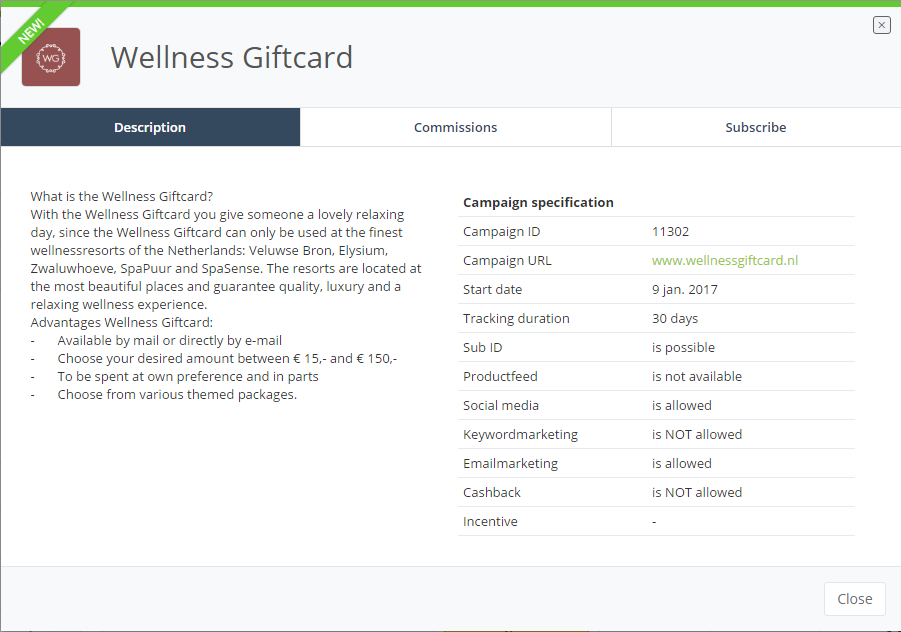 If you go to the third tab 'Subscribe' you see all your media which are connected to your account. Just hit the '+Subscribe' button and our system will subscribe you. Some advertisers approve you automatically, but some also want to review who has submitted a request to promote their campaign. If you are approved you can get Material from our system. Please always make sure you promote according to the terms and conditions of the campaign. 

What can I do if I have any further questions?
If you have any other questions, please check our Frequently asked questions (FAQ) first. The questions are sorted by subject so you can find the answer quickly. If your question is not listed then you can submit a ticket and contact us.